Accessories
Mobility Kit

ergonomic harness for "small format" gas bottles

The Mobility Kit features an innovative ergonomic harness that can attached to all types of "small format" gas bottles (5-6kg of propane) and a mini thermal lance that's both light and easy to handle. The power of the hot air stream is combined with a highly mobile system, enabling you to work quickly and safely. It offers optimal comfort with adjustable straps and swivel stainless steel arm at the front.
The Trigger
The "Click & Start" system means the lance can be instantly turned on using a piezo switch. When the trigger is released, the flow of gas is automatically cut off. No pilot light means that no gas is wasted as you move between applications. A spare piezo igniter, which can be switched out in just 30 seconds, with no tools required (thanks to our patented system), is stored in the operating handle so you can work without interruption
The Shoulder Strap
The adjustable shoulder straps make it easy to adjust the harness to your body size and shape. The support pads can also be adjusted for users of any height.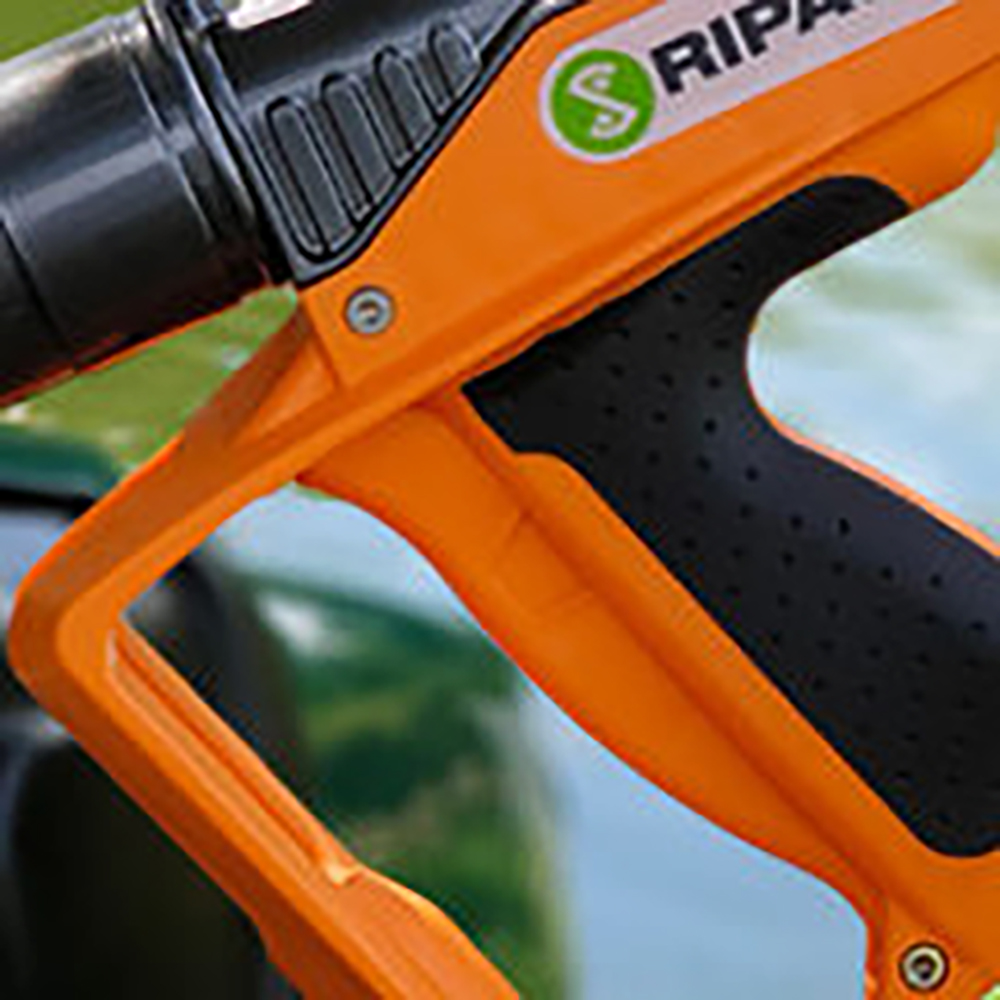 The Thermal Lance
The Ripack® thermal lance has adjustable heating power. It diffuses the heat from a short and rigid flame through its stainless steel nozzle. It is designed for ergonomic use by a single operator either pushed to cover large areas quickly and effortlessly, or carried to deal with complex or isolated areas.
Do you have questions? We have answers!