Protection of bulky loads


The packaging with shrink film

Very tall, very long, very heavy or with sharp angles, many goods end up in a wooden box, with overwrapping, straps, foam and bubble wrap. For a few years now, we have seen a sharp rise in the use of shrink-wrap in heavy industry.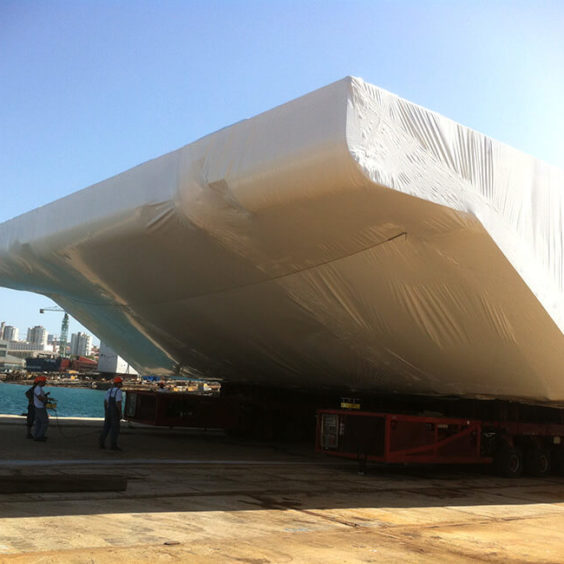 No limit for
shrink film
Shrink-wrap is available in many forms. Flat, it can reach 16 meters wide, enough to protect many products, from helicopters to rocket sections.
Its sealing capacity also makes it possible to cover even larger objects such as buildings sealed off during asbestos removal operations.
More and more frequently, shrink-wrap is being used to protect machine tools, engines and metal tanks.
Stop waste,
the shrink film protection is enough
When starting a business, packaging is only considered late on in the process, especially when it comes to bulky products. You start by strapping the load to the pallet, then the customer requires it be to protected against dust, rain and friction. So, you add some bubble wrap with lots of adhesive but the rain still gets in. Then, you turn to a plastic cover with more strapping to keep it in place. You end up with three or four different materials that are difficult to separate and therefore, to recycle.
Shrink-wrap makes it possible to protect your load against dust and rain and to stabilise it. For very heavy loads, it can be used in addition to strapping. The technical nature of the films means that goods are even protected against corrosion and rotting.
Please contact us for advice and to help you choose the solution best suited to your needs.
Do you have questions? We have answers!