Industrial products protection


Why use a professional packaging?

Special machines, engines, sections of aircraft and wind turbines all have something in common: their exceptional size. Very often manufacturers resort to complex packaging made from wood, reusable tarpaulin and foam. Shrink-wrap is gradually becoming the most comprehensive solution for this type of products.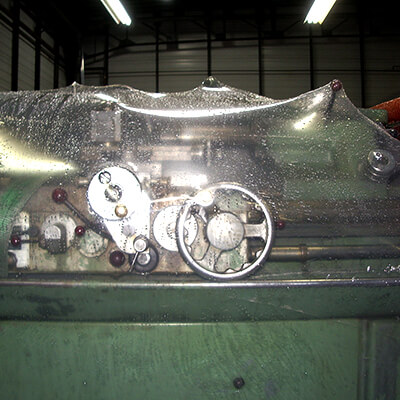 Unlimited protection
of industrial goods
The formats and thicknesses of shrink-wrap available make it possible to wrap a huge variety of shapes and products. Available in wide layflat film, shrink-wrap is very easy to use thanks to our range of shrink guns.
With widths of up to 16 meters, shrink-wrap can be easily sealed together and fit closely to the shape of the products once shrunk.
The technical excellence
of the films in the spotlight
The films are now called "technical" because they incorporate active agents to protect your industrial goods against corrosion, moisture and UV from the sun.
In addition to keeping them in place, preventing scratches or simply stopping them getting dirty during transport, these technical films will guarantee the integrity of your products to ensure your customers are satisfied.
Please ask one of our partners in your region for a test.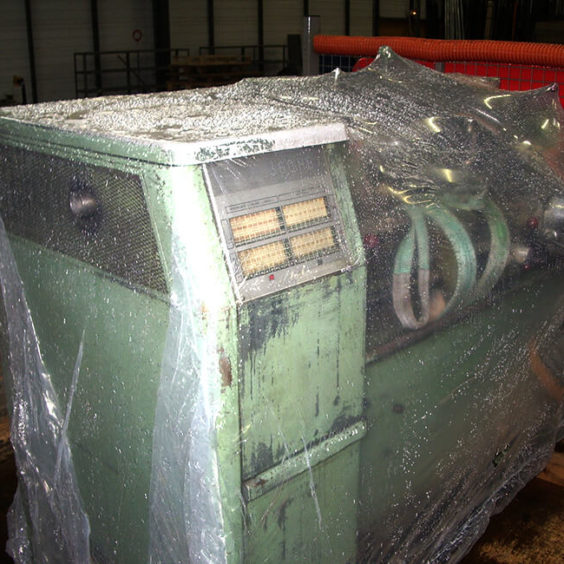 Do you have questions? We have answers!